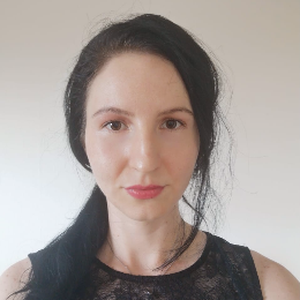 Sylwia Green
Copywriting is half art, half science.
I'm your marketing middleman!

Need to connect your brand with the right audience? Drop me a line.

Things I can help you with
Do you need blog posts & white papers to gain traffic? I've got you covered.
Is your LinkedIn looking bland and empty? I'll fix that.
Are your landing pages driving people away instead of driving sales? Already on it.
Or would you rather have me go the extra mile as a full-time team member? I'm all ears.
How I do things
Research. Reliability. Results.
Yes, I'm the type to research a topic in and out before I start writing. Deep dives are equally exciting as writing itself.
Deadlines? No problem. My schedule is a work of art, and when I say a project will be done – it will be.
Results are what I'm after. If my work isn't meaningful, it won't excite me. Seeing impact is icing on the cake.
Ready, set, sent!
Did you find something I can help with? Don't wait any longer - drop me a line!